Delaware: The Small Wonder
Posted: July 12, 2014
Filed under:
Uncategorized
| Tags: delaware, geography, merchandise, poster
Leave a comment
Some people call Delaware the Blue Hen State, but others call it The Small Wonder. When you look at Delaware's steadfast strength, it's easy to realize which name best embodies the second smallest state in the union.
Find it at our etsy store.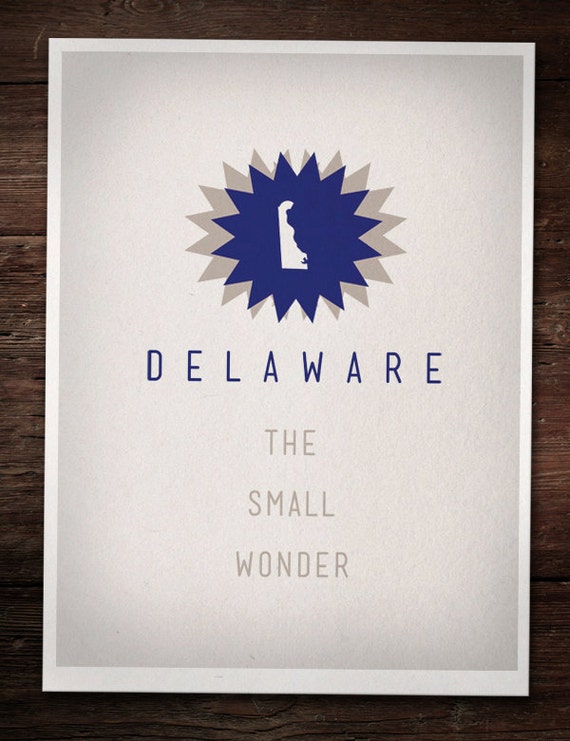 ---