Ode to Utah
Posted: July 12, 2014
Filed under:
Our Work
| Tags: art, poster, utah
Leave a comment
You may know Utah, but I bet you don't know the whole story. It's not just the most religiously homogeneous state in the country; it's also the fastest growing. Some say it's a state of tight-neck, khaki-wearing buzz-kills, but the truth is Utah thrives on adventure, with its diverse terrain, and ever-changing population. They're just too modest to show it.
Gift someone this Utah Poster today!
https://www.etsy.com/listing/171944271/utah-poster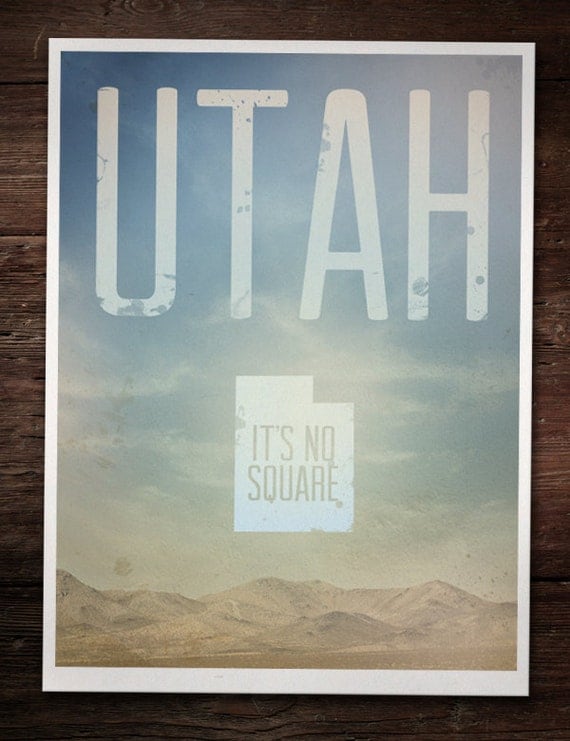 ---