Posted: December 1, 2015
Filed under: Our Work, Poster, Type City Poster Project
| Tags: annapolis, art, atlantic city, baltimore, DC, delaware, design, geography, maryland, New Jersey, new york city, NYC, pennsylvania, philadelphia, pittsburgh, poster, richmond, tourism, travel, trenton, usa, virginia, washington DC, wilmington
Leave a comment
Behold! The next installment of the Type City Poster Project, a design initiative and branding exercise undertaken by Joshua Best. For each city, a unique typeface is chosen to match the city's personality. In addition to the face and layout, three Pantone colors are selected to represent the city's attributes. Here's the second installment: 10 posters of cities in the Mid-Atlantic Region.
---
Posted: July 12, 2014
Filed under:
Uncategorized
| Tags: delaware, geography, merchandise, poster
Leave a comment
Some people call Delaware the Blue Hen State, but others call it The Small Wonder. When you look at Delaware's steadfast strength, it's easy to realize which name best embodies the second smallest state in the union.
Find it at our etsy store.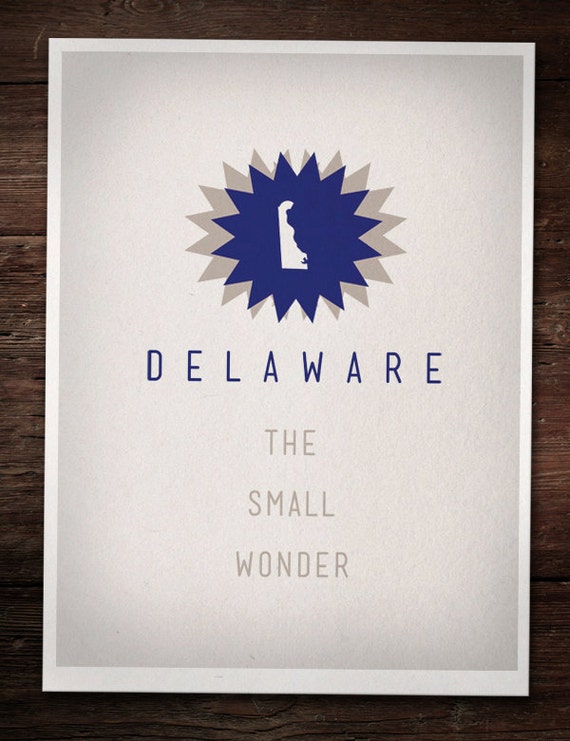 ---